京都市内 Thank you Toshi for a great day in Kyoto. We asked to be shown some areas where we could see a glimpse or two of old Japan and It was wonderful to have an experience of this through the expertise of such a kind and knowledgeable person.  Your communication before the tour was excellent and from the moment we met you at the cruise terminal until the moment we said goodbye at the port we were looked after so well.  You are a credit to your country. Phil and Lynda

I hope you and your family are well and I do hope that one day we will meet again.

Kind regards
Lynda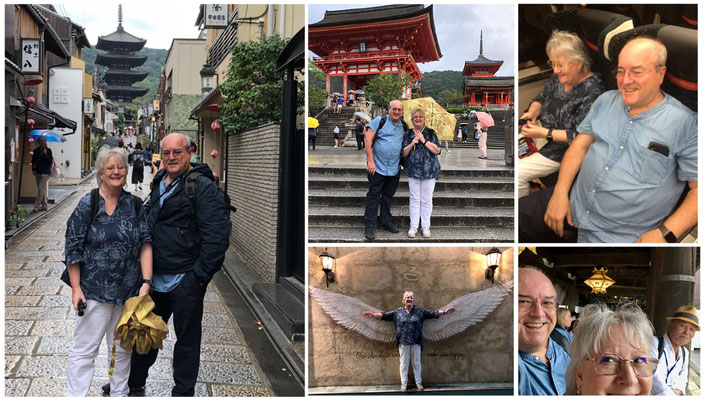 京都市内  Kyoto   An Australian family enjoyed attending tea ceremony, feeding monkeys, strolling in bamboo grove, etc...

Thank you for a great day. We talked over dinner. Our 3 daughters had a fantastic all day tour. Monkies and golden pavilion were the highlights. They were tired, we are back at the house now and relaxing. See you on Sunday for round 2.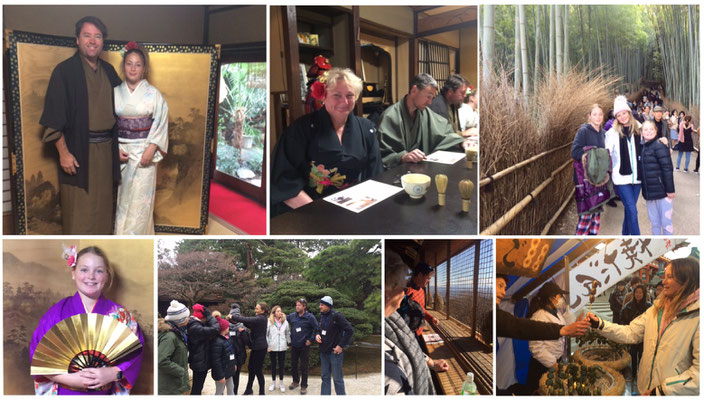 京都市内 Butch, Sandance and Etta from U.S. in Kyoto
Even though they did not have a chance to visit Katsura Imperial Villa, they enjoyed their three-day Kyoto tour.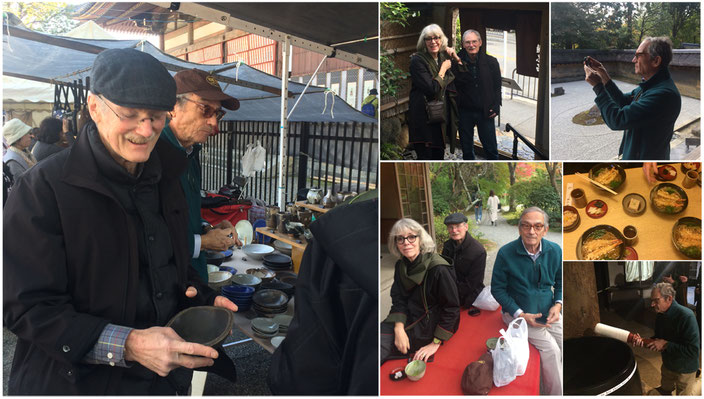 京都市内 An Australian Tour Group Visiting Kyoto 
Hi there Toshi…. I would sincerely like to thank you for an excellent day. You are a wonderful guide and now a good friend. All the clients commented on what a good guide you were and we all thoroughly enjoyed your company.
Take care.
With very kind regards
Dear Toshi
Thank you for your photos that Jan forwarded. And thank you for your information and guidance during our trip. It was greatly appreciated.
Kind Regards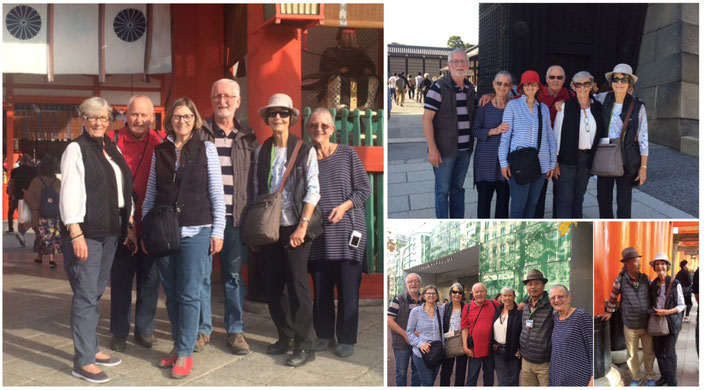 京都市内 A Slovenian Family Enjoyed Tea Ceremony in Kyoto
(To respond to our request for permission to use their pictures.)
Absolutely you can!
"An amazing country with brilliant history, morals and people. Without our personal guides we would not have seen half of what we saw. Guides are a must!"

京都市内 Kyoto
We found Toshi's profile and realized he would be a great fit. He understood as Americans we have lots of questions and we like to talk. He was flexible and worked great around our needs and children's needs. We explained we were going around the world and that the culture is the kids class room. He engaged right away with our kids. The second day we lost 2 and we had to change plans and he was awesome about the change. Very easy going and extremely likable. Would recommend him any time.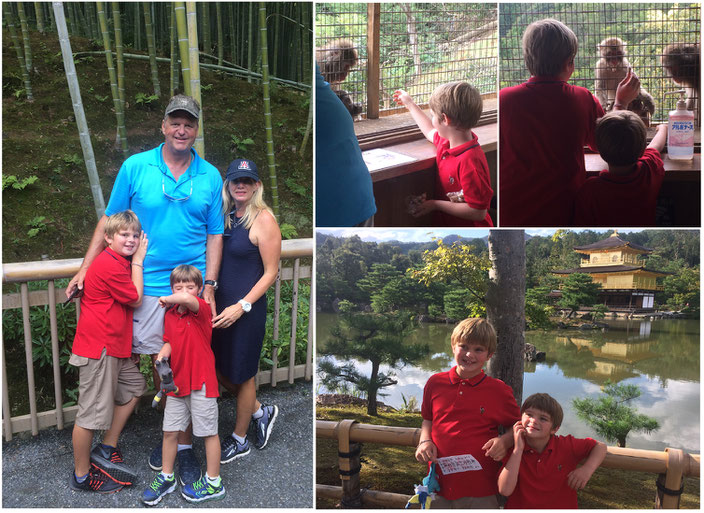 奈良市内 京都市 Kyoto and Nara
Toshi was like a friend you meet after long time. He was able to harmonize very quick with our family and create a friendly atmosphere. He was very flexible and open for spontaneous changing of the scheduled plans and the communication in English was very good and fluent. We had a very hard time to get along with the high temperatures during the time we were for our first time in Japan, Toshi had a lot of understanding for making stops when needed. timetable planing could be better. We arrived just to late to some places we wanted to see. But he also show us places we did not expected to see. Thank you Toshi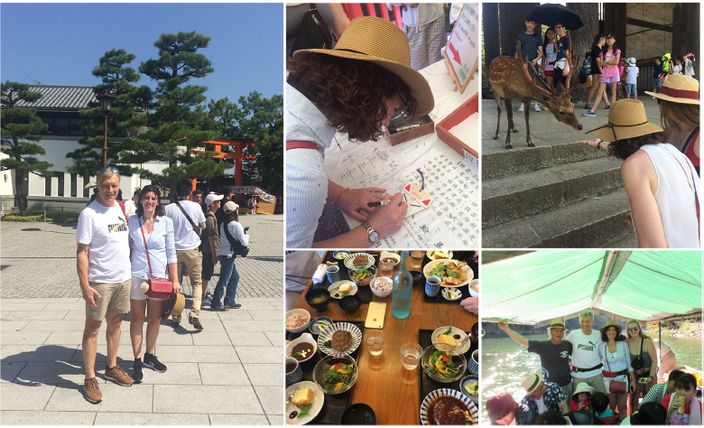 大阪市内 奈良市内 京都市内  Osaka and Nara and Kyoto
A medical doctor from California had a good time in the Kansai region, especially on feeding deer, monkeys, and himself.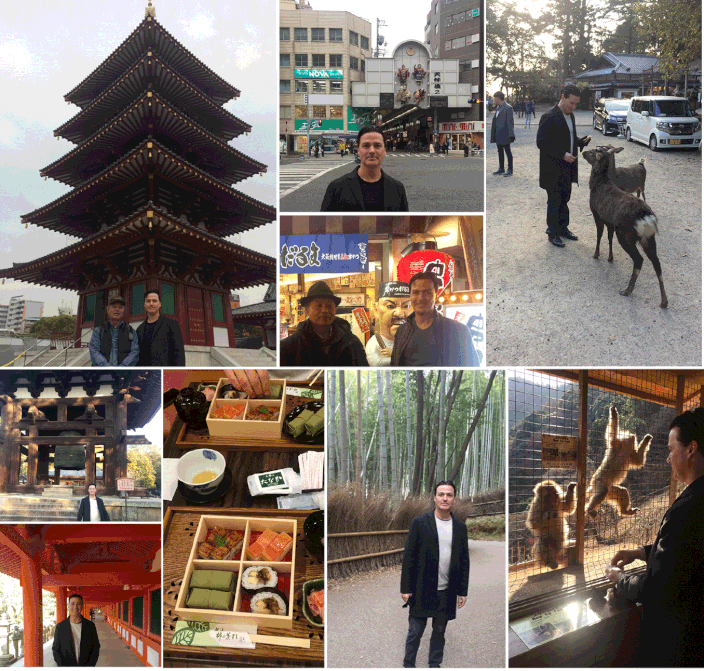 大阪市内    Osaka
A couple from Texas, USA, brought nice sunny days to Osaka.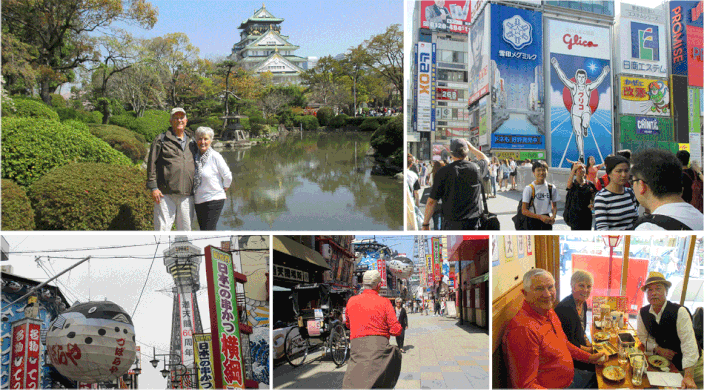 伏見稲荷大社 Kyoto
A Norwegian couple enjoyed visiting Fushimi-inari shrine and more...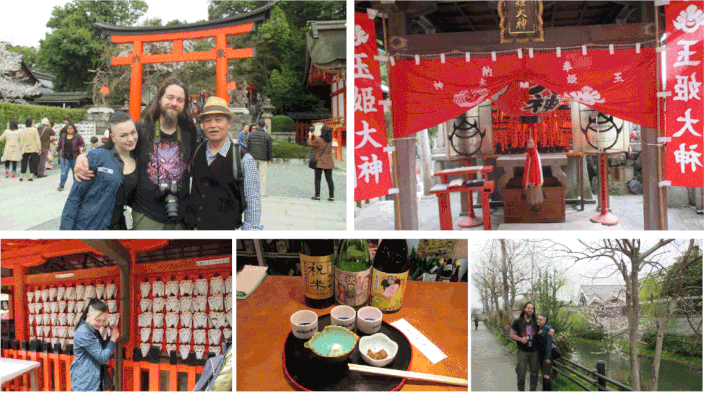 高野山 A tour group of school teachers from U.S. gave Toshi a card with messages and names.